Use magic and fun stuff to promote your business.
Paul's Prize
A promotional idea for a rigged game when you want to genuinely give away a gift-card prize.
Published: April 25, 2023
Making Magic Booklets
Tutorials for people who have licensed one or more of my customize-and-print magic booklets.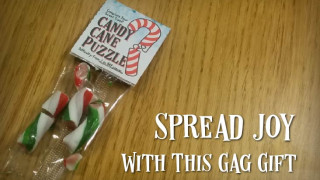 Candy Cane Puzzles
Print your own labels to make these fun giveaways and spread some joy!
Published: November 29, 2021