Often when I attend a magic lecture or convention, I notice the coolest people I meet are the quiet ones. They don't brag about themselves, they're not hustlers. These passionate magicians are all around us, experts in unique specialities, and it's time we get to meet them.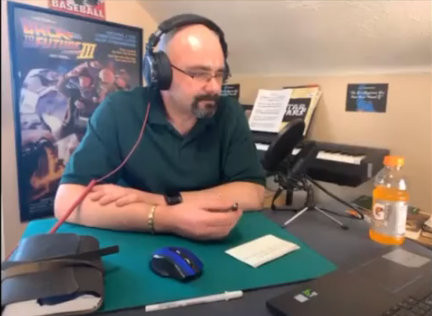 The first person we need to meet is Jamie Matchett, of Sleightly Magic Productions. (see, humility is a running theme here) He is the one who has stepped up to be our guide on this adventure. His new interview series is titled "The Best Magicians You Have Never Heard Of."
As I was encouraging this project, Jamie and I have been chatting back and forth a bit over the past couple weeks as he's jumped into this project. I truly appreciate his effort on this. I can see he's doing this for the love of magic.
He has already expressed it's been overwhelming to get started, as he jumped in with both feet. (as he releases this first interview, I think he's got 4 more in the can already.) This project will certainly take as much time as he wishes to give to it. (I hear he has nearly 100 unknown magicians on the waiting list)
I wanted to say thank you to Jamie for bringing this project to life, and help spread the word about this series. Subscribe to Sleightly Magic on YouTube to keep up on all the forthcoming episodes.
The first episode features Edward Oschman talking about close-up magic, lessons learned working with Bill Malone, and sharing a couple card tricks from the repertoire of a professional strolling magician.
I'm looking forward to more!
UPDATE!
I was the honoured guest on episode 13. You can watch my full interview here.