Ryan shares a Half-Baked idea for a card trick inspired by Harry Houdini. Download the photo, print it out, and make some magic!
This idea was originally shared on October 30, 2019. Coincidentally a very similar effect, with a different method, was released as a commercial item the next year.
Since my original post I have re-done the graphics to have a larger card in the pocket, for the sake of visibility. I've also updated the files to give you a choice of printing full page, right down to close-up sized photos. They are all included in the same PDF file, just be careful which pages you want to print out.
I'm also sharing the photos with and without the pocketed card. You can use your favourite method to make a switch; transfer under an envelope, an "Out To Lunch" set-up, or a classic flapped card box. Although, in all practicality, you can also just show the photo with your fingers covering up the card... nobody would notice!
Printable Photos
Including a variety of sizes, both with and without the card in pocket.
Digital Photo - Without Card
For use on your phone, or to make your own printables.
Digital Photo - With Card
For use on your phone, or to make your own printables.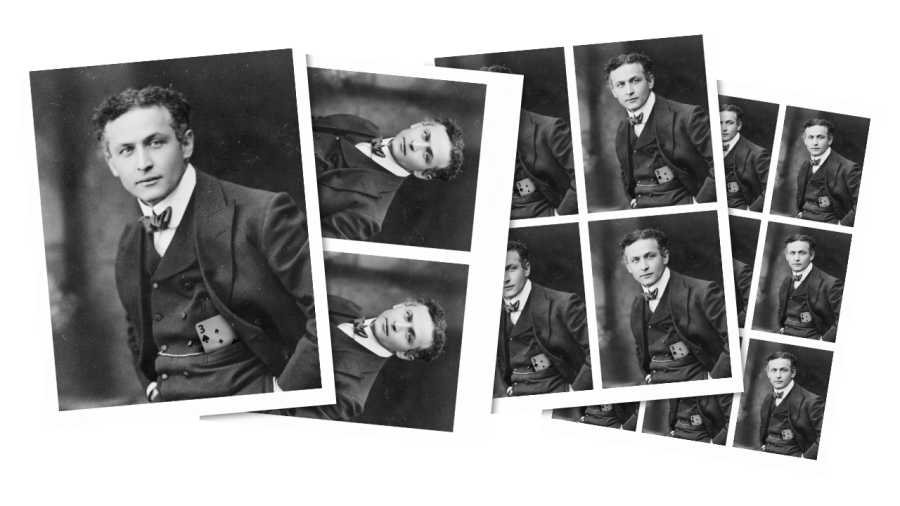 It's school photo day for young Harry!