New ideas come from new connections, new perspectives, asking questions, and challenging assumptions.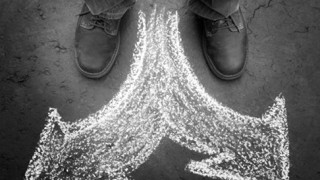 Creative Writing: Ask Yourself "What Comes Next?"
Big ideas come from a series of small ideas. This creative technique lightens the load to make it easier to write a new presentation as you follow your creative instinct without having to work so hard.